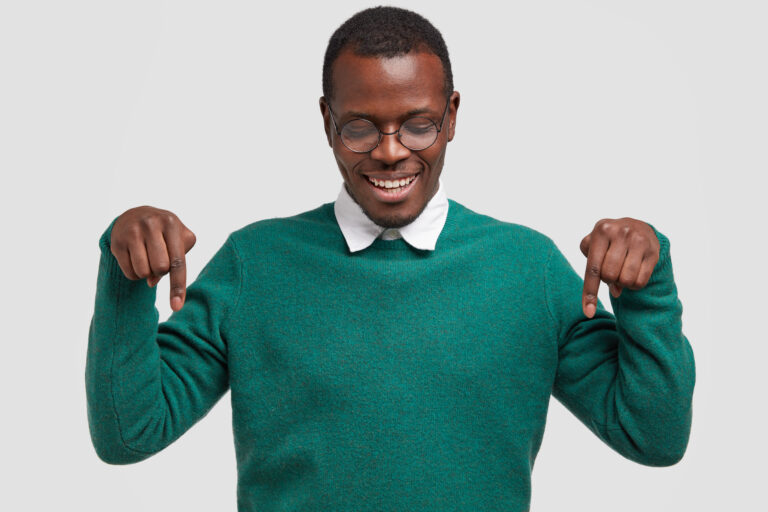 If you live in a rural or remote area, then you are likely limited on options when it comes to internet connectivity. This is especially true for schools in rural areas, farmers in remote areas, hotels, game parks and field operations in distant locations. In comes VSAT, playing a unique role in Africa's connectivity landscape by meeting broadband requirements of businesses and consumers, even in the most remote locations. 
So what is VSAT? Let's break it down…
Very Small Aperture Terminal (VSAT) is technology that is designed to transmit and receive data signals via a satellite signal. The term "very small" refers to the size of the antenna on the VSAT dish. There is a satellite in space that sends an internet signal to your internet provider, this same signal is captured by your satellite dish at your home or premises. Your satellite dish is connected to your modem, which connects your devices; television, laptops, tablets or mobile devices. The process reverses back to your internet service provider and there you have it.
A VSAT system has two parts, an outdoor unit comprising of a dish antenna, block upconverter and low noise block downconverter. The indoor unit consists of the modem and an IP router. No phone lines, cable, fibre or other infrastructure is required for this connectivity to function making it ideal for those hard to reach, remote locations. VSAT internet connectivity has done more than just assisting rural and remote inhabitants check their emails. It has redefined the meaning of living outside large cities or towns by aiding smart farming, ecommerce, distance learning and entertainment amongst other possibilities that come with an internet connection. 
Southern Africa has a lot of developing areas which also happen to be remote. A reliable internet connection can be a challenge due to many geographical limitations. With countrywide internet connectivity from Zodsat, you can be based anywhere in Zimbabwe, Zambia, Mozambique or Botswana, without worrying about the reliability, stability and security of your internet connection. 
You can find out what VSAT Broadband Internet Packages are available below.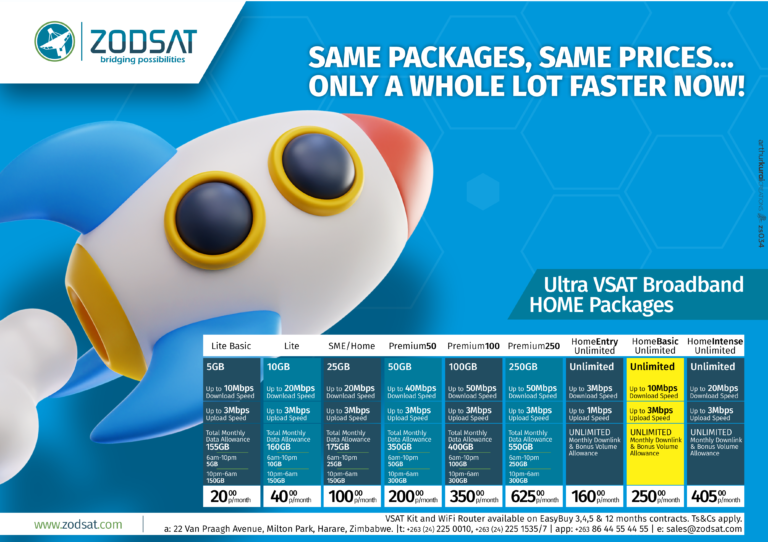 Steps to get connected…
Browse through our VSAT Broadband Internet Packages and VSAT Kit costs to determine which plan best suits your needs.
Talk to one of our experienced sales representatives for a quotation.
Set an installation date for us to come out to you, and get you connected.
Call us today and GET INTERNET NOW!